During this unprecedented time, there are a number of patients or potential patients who have found themselves in an incredibly stressful situation. Many have had their treatment plans disrupted or postponed, which has intensified the vulnerability and anxiety they may be already experiencing.
It is completely normal to be experiencing feelings of sadness, fear and frustration, and the sense of uncertainty that was already present is likely even stronger. These are circumstances we have never experienced in our lifetime, and when you're already facing a situation you feel is out of your control, it's of little surprise that it can lead to further distress.
We've previously posted about how important it is to have support during the emotional rollercoaster of fertility treatment, and due to these uncertain times and additional stress you may be experiencing, support is more important than ever. This can be especially hard, now we are encouraged to self-isolate and to keep social contact to a minimum. Feeling alone will be something many people will have in common during this time, the fertility journey already being a very isolating one.
Therefore, it is incredibly important during this time that you are able to reach out and connect with someone who can help provide you with the support you need. Fortunately, we live in a time where technology has evolved to the point where it's possible to work from home, speak to loved ones,  making it easier to connect. You have your phone, of course, but there are other ways, such as online messaging and video chat. You should do what you need to feel like you're still connecting with people even throughout isolation. 
Although it may feel we have little control over the situation as a whole, identifying specific things that can add value to your day can help to produce some much needed positivity which may help to reduce the amount of anxiety you may be experiencing.

A few simple ideas you may benefit from include:

1. Get connected
An essential factor during this entire situation. Being encouraged to practice social distancing and self-isolation does not mean you cannot speak to anyone in the outside world or stop all forms of communication. Having the support of a community can be greatly beneficial at any point during your fertility journey and adding this current situation to the mix doesn't change this.
Reaching out to a group who are experiencing similar frustrations to yourself can be important, however, at the same time, it's also important to remain cautious in online forums when taking advice, especially when it comes to medical information.
2. Self-care
We have previously posted about being kind to yourself during your fertility journey and this situation shouldn't be any different. Maintaining a healthy body and healthy mind begins with your personal mindset.
Being kind to yourself is one of the most important things you can do during this time and faced with a situation where you feel like you have lost control, providing yourself with self-care is essential. This means proactively looking after your physical and mental health, looking for ways to de-stress and find time for yourself so you can help cope with the emotions you may be feeling and address any doubt you may be having.
3. Gardening
Gardening has been shown to have therapeutic qualities and helps to bring some control back into your life.
If you don't have a backyard, there are still things you can do, such as re-growing your kitchen vegetable scraps and learning how to replant and grow fruits and vegetables in pots. There are a number of different fruits and vegetables that are not only easy to grow indoors but are also healthy.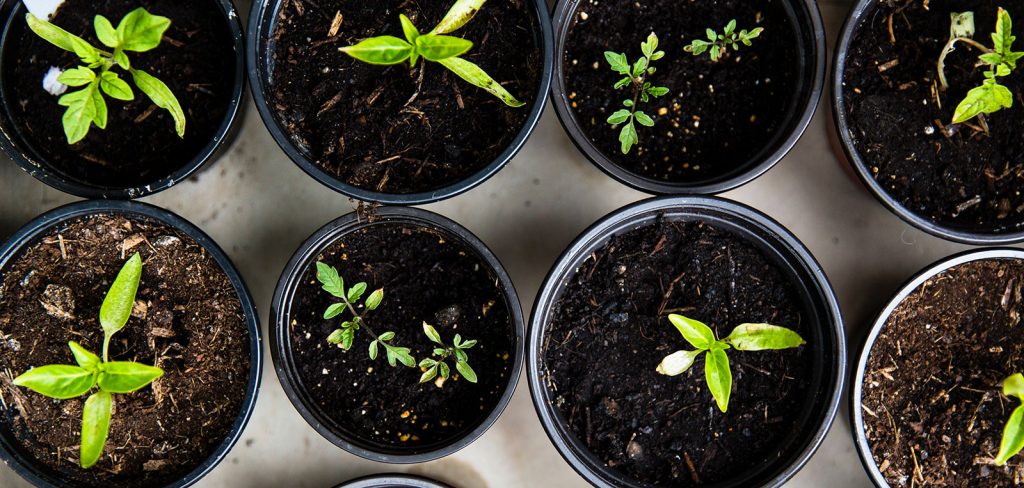 4. Physical health
There is no secret that the benefits of maintaining an active lifestyle is advantageous for both your physical and mental health, and that maintaining a healthy BMI is highly beneficial to your fertility treatment. When faced with our current situation, whether your treatment has been directly affected, it is still essential for both your physical and mental health to stay as healthy as possible.
Looking after your health and hygiene is not only critical for helping prevent you from getting run down or sick, physical health is also inter-linked to mental health. It may be challenging to find a way to exercise if you're confined to your home and you may be limited for space, however many gyms, fitness clubs and fitness groups have developed a number of online training sessions that range from high intensity work outs, low impact exercises and Pilates lessons which can be done within the comfort of your own home. Look into what your local area has to offer.
5. Mental Health
Your mental and emotional wellbeing should be the number one priority during this challenging time. As this pandemic is unlike anything we've experienced before in our lifetime, the level of uncertainty and anxiety growing within the community is continuing to increase.
Mindful techniques such as meditation, listening to music, pilates, yoga or other physical activities can have a beneficial impact on your general wellbeing and provide you with a form of much needed emotional support, especially in instances where you're finding it hard to communicate with others. There's nothing to feel ashamed for by asking for help or reaching out if you're feeling as though you're having difficulties coping with the current situation.
Helplines that provide mental health support services have been set up to assist in managing the growing demand for support during this challenging time and offer free counselling services.
If you need to reach out or are finding this time difficult, please don't hesitate to contact our clinic to make an appointment with our counsellor.

6. Hobbies
It's hard to simply "switch off" and focus on yourself when COVID-19 coronavirus has taken over the news and social media. An excellent way to keep your mind distracted and shift the focus away from current events to give your mind a break could be to learn new hobbies.
If you've ever want to learn to sew, knit, draw, pain, play that instrument that's now collecting dust, or working on that book you've always wanted to write, now could be the perfect time.
7. Writing
Another excellent therapeutic approach to the situation may involve keeping a journal of your thoughts or feelings. Not only is writing seen as a an excellent therapeutic outlet, Harvard Medical School tested the theory that writing about emotions may ease feelings of stress and trauma.
As part of the study, they looked at results from the Psychology department at the University of Texas, Austin and found that when individuals were asked to write about traumatic life events for approximately 15 minutes for at least 4 consecutive days they used pain relievers less frequently and found that they didn't need to rely as heavily on the University's health centre for emotional support as often as they did before.
Furthermore, expressive writing is not only cost effective, it's easy, convenient and was found to have a similar effect to taking a walk in the fresh air.